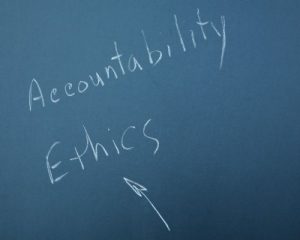 Since the financial crisis, I've made repeated calls for the Great and the Good to step become active and responsible owners (see this piece on the GMIRatings site). Actually, I started on this track before the crisis when I wrote a letter to Harvard – my alma mater – in 2003. I urged them, as a leader in corporate governance education, to become a leader in shareholder activism. But Harvard has never accepted a substantive role as 'steward' with respect to companies in which it holds shares. Still, I believe universities and religious institutions have a role to play in corporate accountability.
So it seemed serendipitous to me this week when Justin Welby was named as the new Archbishop of Canterbury in the same week I called for UK churches to take their ownership duties seriously and to lead the debate on corporate accountability in The Independent. The Archbishop is a former oil company executive and was appointed to the Banking Standards Commission this past summer to "improve transparency and governance after the LIBOR scandal."
I have never met the Archbishop but I feel that, in some ways, our paths have been somewhat parallel to one another. He went from the world of corporate executives into the church and retains very strong feelings on the role of corporations in the world. I am the son of a minister who rejected that path and went into the world of business only to develop a very strong philosophy on the responsibilities of corporation and owners. Okay, not perfect symmetry but overlap. And anyway, I'm more interested to see where the Archbishop will go with his thoughts on corporations.  He will retain his seat on the Banking Commission so I hope to see The Church take on some leadership on issues of governance and the financial industry.
Here is a man who has traded derivatives and understands LIBOR – and now he is head of one of the major religious institutions in the world. In a recent hearing he asked Barclays' David Walker,
"Whose risk appetite are you talking about? The country's? Society's? The central bank? Or the shareholders'?"
Can we expect real leadership in the debate on corporate accountability? It remains to be seen and certainly he has a very full plate. I'm hopeful, though. He seemed informed and pragmatic when he said,
"I am not in favor of knocking the banks—financial services are essential to recirculate excess funds to areas where they can be invested," he says. However, banks need to focus on sustaining economic growth rather than returns, he adds."
Amen to that.